For Canned Tomato Paste, we can supply you with different sizes such as 70g, 140g, 170g, 210g, 230g, 380g, 400g, 420g, 425g, 800g, 1kg, 2.2kg, 3kg, 3.15kg and 4.5kg. The tins are all with white or yellow ceramic coating inside to avoid corrosion. We use vacuumed tins, so our Tomato Paste are more concentrated.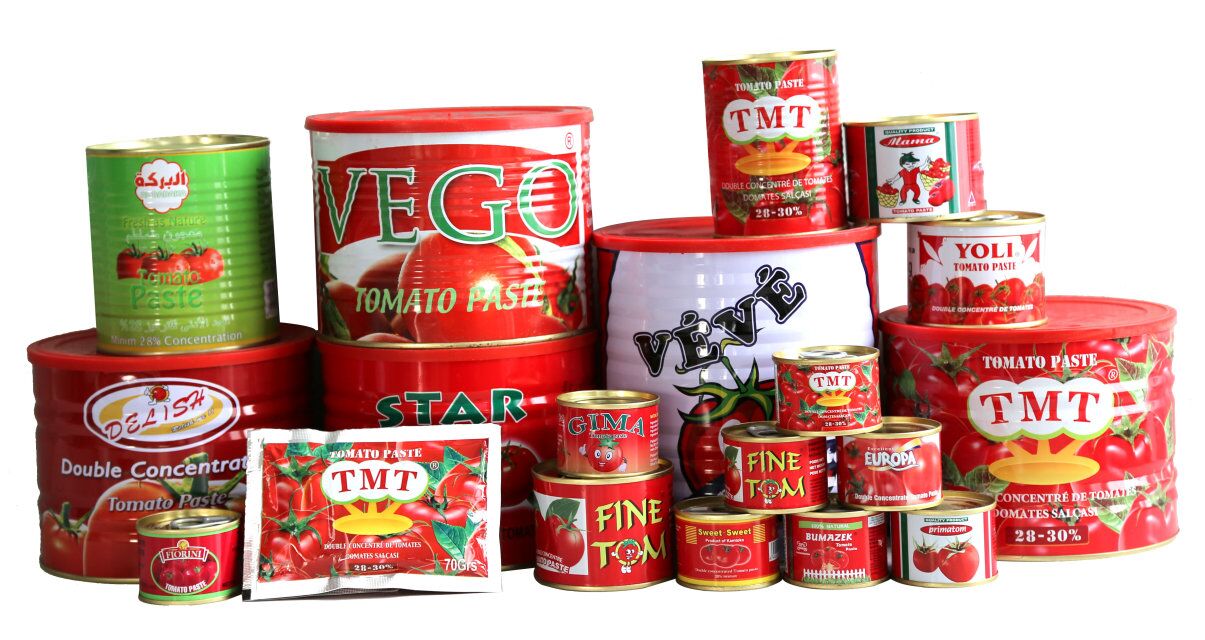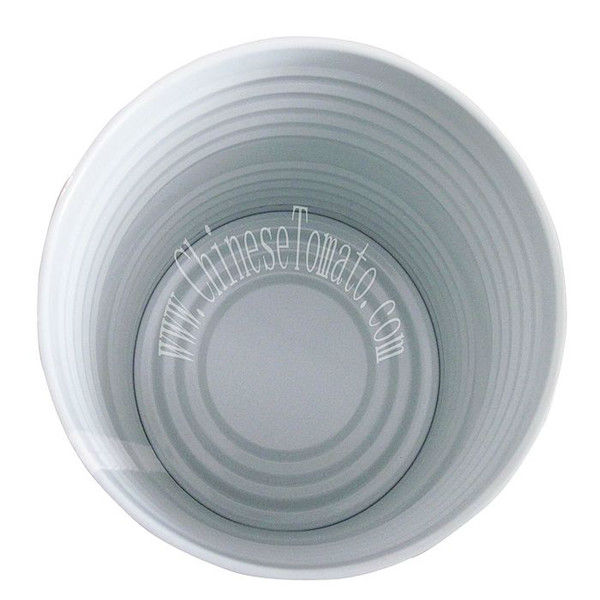 Our canned tomato paste VS other suppliers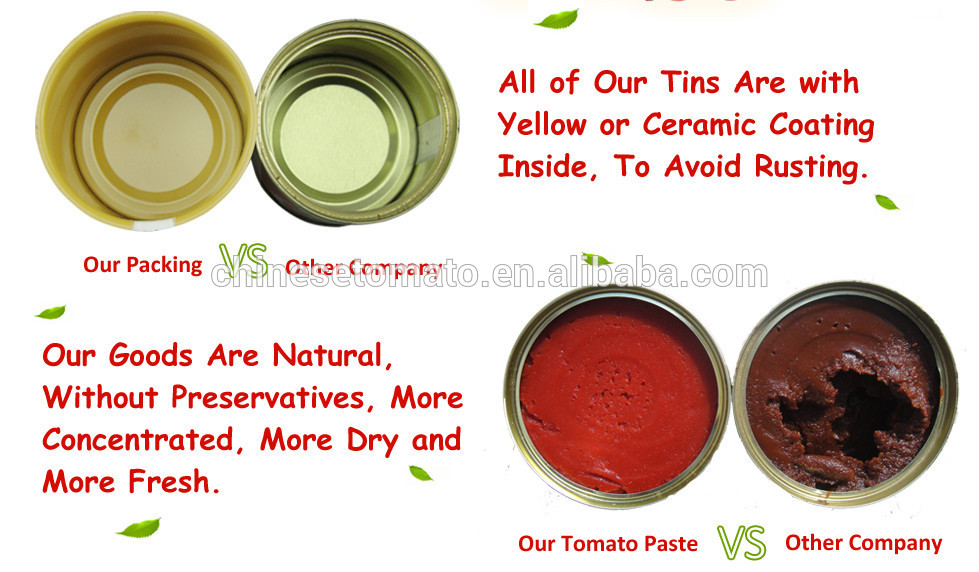 *Related Products:double concentrate tomato paste,double concentre de tomate,canning tomato paste.